"Your road to success starts here!"
Quality, Integrity, Safety
We Are Open 7 Days A Week
Defensive Driving
Canada Safety Council Certified
Hopfe Training Centre is the driving training centre of Southeast Saskatchewan. We specializing in the transport industry with Class 1A driver training and other related courses. Owner Jordan Hopfe oversees all training programs from the beginning to end, preparing drivers for real-life situations with thorough, in-depth training in all aspects.
We offer Class 1 and Class 3 driving training, providing real world driving scenarios and a hands on understanding of the equipment. We also provide specialized training programs, for the experienced and the first introductions to the as air brake endorsement, trip inspection, and hours of service. Through a partnership with the Canada Safety Council we also provide a variety of safety courses, and go the extra mile with extra training for job interview road tests.
We prioritize our students' success and believe in supporting them throughout their career. Both as students and as graduates out on the road.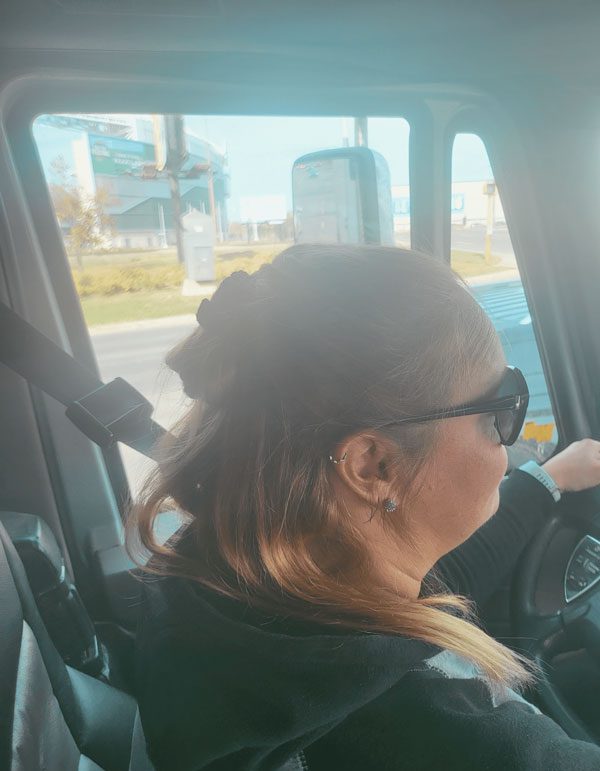 "Hopfe Training Centre made getting my 1A a lot less stressful. I had a lot of anxiety about driving truck, especially in the city but Hopfe Training made me feel super comfortable and confident! Can't recommend these guys enough!!"
Mackenzie Fahlman
"I was very pleased with the training provided by Jordan. He is very positive and encouraging, and provided the tools needed to be successful. He had arrangements in place for us to get our testing done promptly, and the material was covered thoroughly. I would highly recommend his  services."
Blake
"Jordan is a great teacher with a fun attitude. Definitely helped me gain confidence behind the wheel of a tractor trailer! Would recommend to anyone looking to get their 1A license!"
Jared Christensen
"Took the class this summer with the new 121 hour MELT program, and all I can say is that it was a breeze with these guys. They are very professional in what they do, and it was very clear to me that if you take the training with these guys, that there is absolutely 0 % you would be walking away without your class 1 licence. They were awesome."
Simon Berry
"Jordan utilizes his truck driving experience to enhance learning. He provides detailed, systematic, unforgettable ways to teach pre-trip and air brake inspections. His bob-critical manner instills confidence in the trainee which makes learning easy."
Allen Klesse